The Cost of Disengagement
Apr 15, 2015

scanlan

0 comments
The Gallup research organization recently produced a statistic that literally defines a key challenge for automobile dealerships nationwide. Gallup says 70 percent of U.S. employees are not engaged which costs companies $450 to $350 billion per year on lost productivity.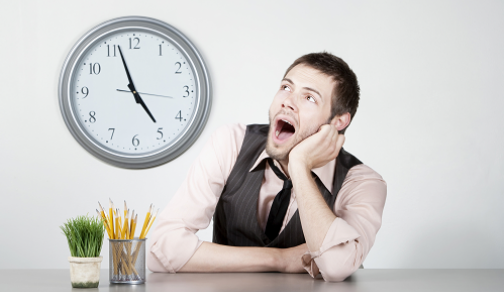 In addition to disengaged staff members, employee turnover is costly. According to the Employment Policy Foundation, a Washington research group, the cost of employee turnover is estimated at twenty-five percent of the lost employees' annual salaries. And with the national average wage of dealership employees being $19.86 per hour (according to the Bureau of Labor Statistics data for February 2014), losing an employee would cost a dealership more than $10,000 per employee in a single year.
Most key jobs in dealerships, such as sales staff, finance and insurance managers, service advisors, and technicians are paid more than the national average, so the cost of losing one of those key employees would be even greater.
So what's the solution?
That's where the Minnesota-based company, People Driven Performance (PDP), can make a difference. Employee engagement is their expertise.
Realizing that effective communication is to an organization what blood is to the body, PDP understands that getting employees to buy-in to a dealership's business mission and goals requires first and foremost a powerful communication platform.
PDP provides a software product to help standardize effective internal employee communications via desktop computers, laptops and smartphones. For "non-desk" dealership employees (technicians and detailers, for example), intuitive touchscreen terminals are
available in key locations.
"We know that effective internal communication engages employees and really drives organizational performance improvement initiatives," says Lou Dickmeyer, PDP's president. "We're focused on helping everyone in a dealership understand the significance and importance of their role, thereby creating unparalleled levels of engagement."
The great news is that PDP partners with dealerships every step of the way. To manage the process, dealerships typically designate one administrator that becomes the key liaison to PDP. PDP then trains the dealership how to determine what needs to be communicated, which can include a message from the Dealer Principal/GM, CSI highlights, training events, new product information, and human interest information.