Even if your dealership culture is really broken, an employee communication solution can right the ship of state again.
I have to admit that there was a time when I didn't really enjoy facing Monday. As a teenager, it was the wrath of my Xaverian Brother schooling that made me fear the approach of Monday.
Later, I cut my teeth in one or two very large corporations before I discovered what type of work environment made sense for me. Since then, Monday morning holds no power over me. In fact, because I love my work, I often look forward to the productive, undisturbed stretch of time that Monday offers. And when I get a solid block of work done on Monday, the world is a happy place.
That's what engaged employees feel like on the inside.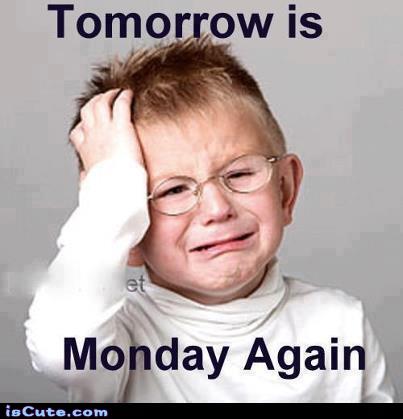 They feel driven to deliver their best efforts and they enjoy the results of a job well done.
Don't tell anyone I said this, but engaged employees don't care as much about salary. With disengaged employees, on the other hand, everything is a problem. Ironically, engaged employees are the most valuable to a Dealer Principal, so it makes sense to reward them for their superior work. What about the disengaged employees? What can we do to turn the situation around? How do we improve the culture so that all employees are engaged?
The answer is employee communication, and this is why. When employees get the information they need to support their work, they feel empowered. When employees understand why the dealership does things a certain way, they feel empowered. When employees know that the management team is hearing their concerns, observations and ideas, they are empowered. Empowerment makes an employee take responsibility for their work. All of a sudden, they know they have a little more control over their work life, and from that, they get a new sense of hope. Monday Morning-itis, thou hast lost thy sting!
What is an Employee Communication solution?
If you're really coming from behind, if your employees are far down the disengagement track, the most important element of your employee communication solution will be employee involvement. Because disengagement is so engrained in the culture, front line employee involvement in implementing the new solution will be critical.
At PDPAuto, we often recommend that front line representation see the first online demonstration of our communication platform. We have found that project success is enhanced significantly by taking this simple step. Perhaps it is because a clear message is being transmitted to the people who really matter — the front line staff — that they are being included in the decision process. Long before we take even the first steps towards implementing a solution, the seeds of trust are being sown.
Employee communication has four essential dynamics to it. The first — perhaps the most important element — is that employees have access to information relating to their work. That's not a stack of service manuals for the equipment they use. In today's world, it usually includes touch-screen technology and other two-way communication tools. The second is a means for employees to feed their ideas back to the leadership team. The third is for the leadership team to deliver the organization's message to the front line, and the fourth is a means for the Dealer Principal to understand how the message is being received.
If your employees are dragging their heels into work on a Monday morning, they may have a touch of Monday Morning-itis. An aspirin won't fix it, but a robust employee communications solution will.
Tom McQueen is PDP's automotive industry expert and has consulted with over 400 dealerships on performance improvement and employee engagement.